Stoplight Demo
I've provided information about Stoplight in two other places in this course:
Here I include a short demo of how Stoplight renders the OpenAPIWeatherMap OpenAPI specification document that we've been using in this course. (Click the following image to see the details.)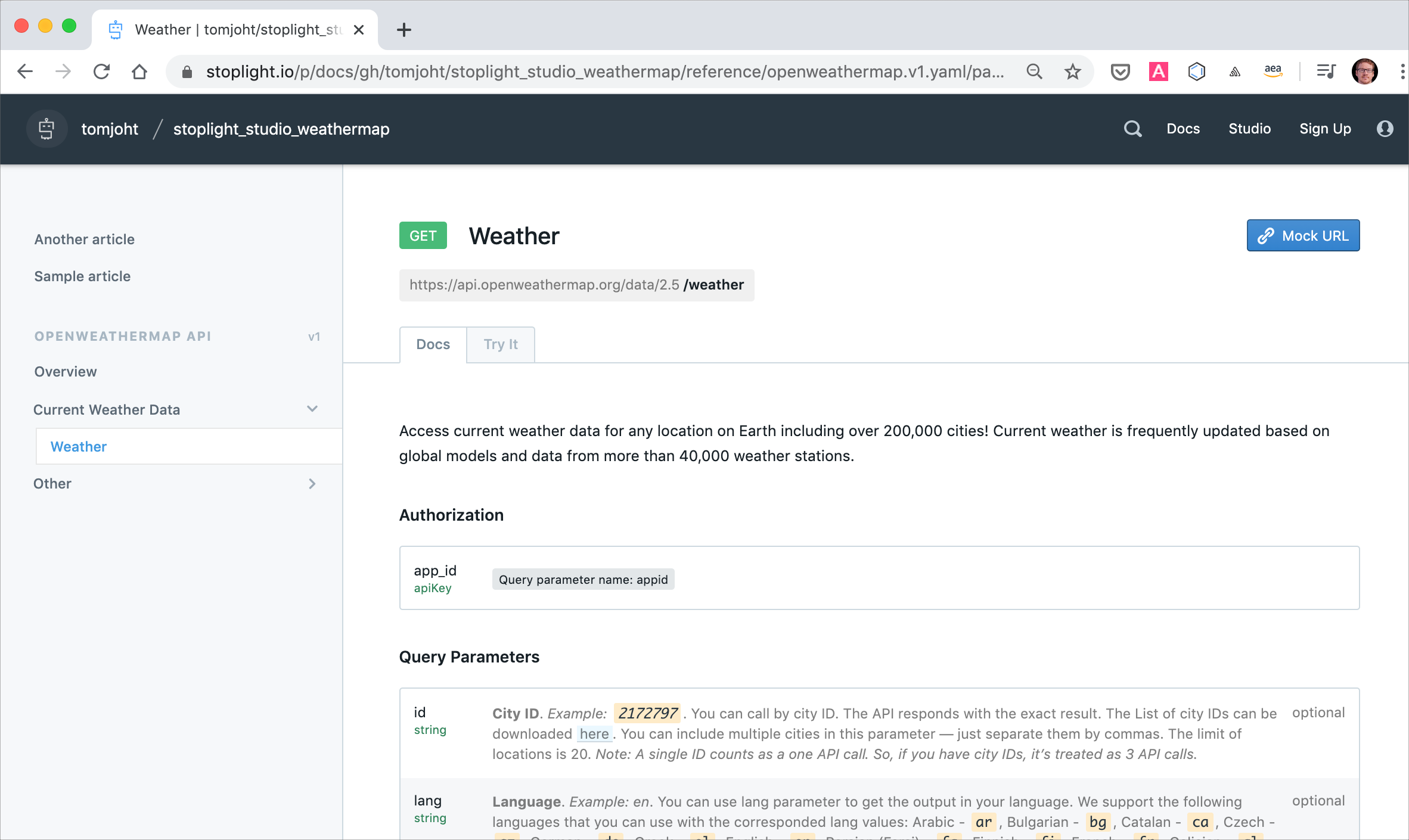 This sample API doesn't include many endpoints, so it might be more instructive to see some other samples of Stoplight listed on their Case Studies page. For more direct links to the documentation mentioned in case studies, explore the following:
Note that Stoplight lets you mix both the API reference documentation along with the conceptual content, so it provides a more seamless experience across all of your documentation.
Buy me a coffee
57/147 pages complete. Only 90 more pages to go.