Stoplight Demo
I've provided information about Stoplight in two other places in this course:
Here I include a short demo of how Stoplight renders the OpenAPIWeatherMap OpenAPI specification. Following the same API we've been using in this course, here's what the weather endpoint looks like in Stoplight: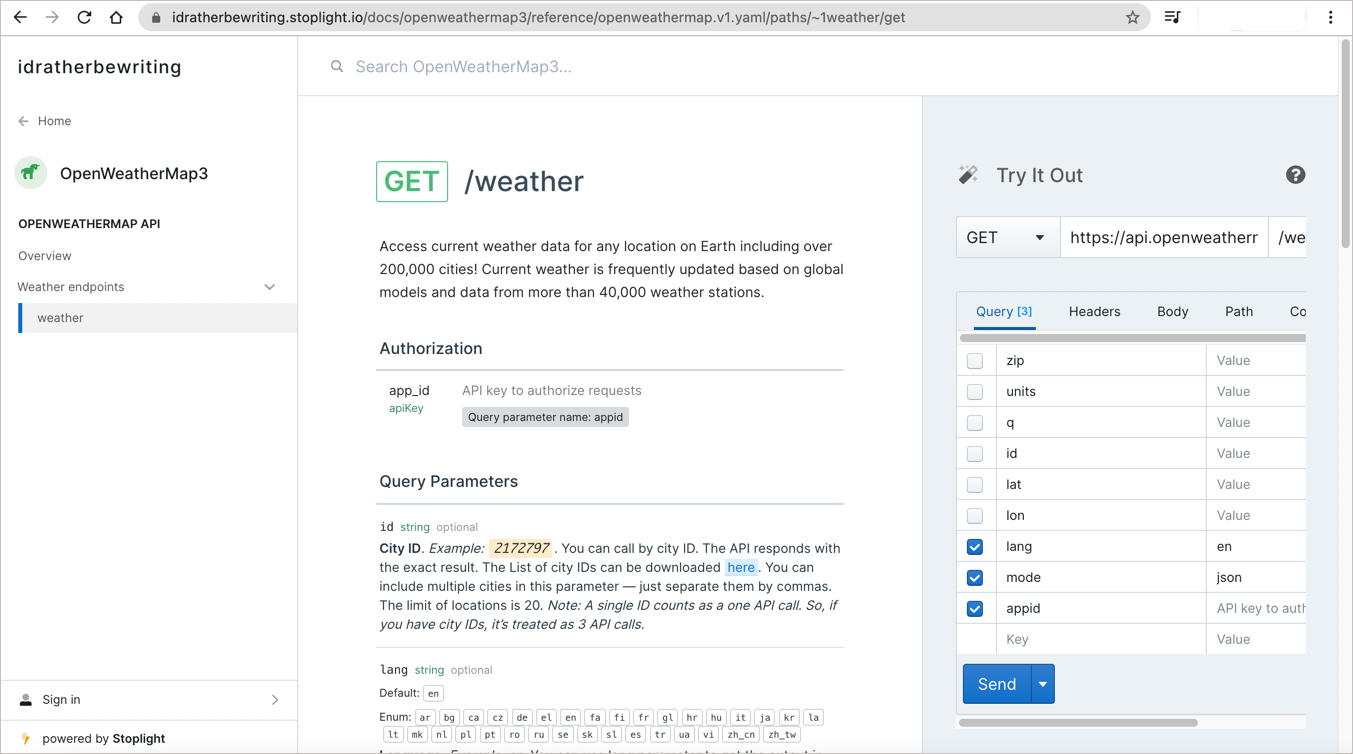 Here are a few noteworthy callouts about the output:
The conceptual information can live seamlessly alongside the reference content. You don't have a fragmented output with your documentation.
The Try It Out pane is visually prominent and easy for users to access. This helps encourage more of exploratory, hands-on learning with your API. It is simple to work and try out a call.
In the Responses section, the Schema and Example are placed on separate tabs that make it easy to toggle between. The schema presents the content in expand/collapse sections, allowing you to visually consume the whole structure at a glance.
The output feels clean, with ample breathing space and an easy-to-read design. The UI isn't cluttered or busy. There's a good visual hierarchy with the design elements, encouraging focus in the middle pane where the main content lives.
This sample API doesn't include many endpoints, so it might be more instructive to see some other samples of Stoplight listed on their Case Studies page. For direct links to the documentation mentioned in case studies, explore the following:
You can learn more about hosting your documentation with Stoplight here: Create Hosted API Documentation Online With Our API Docs Generator Tool.
Note that Stoplight is one of the sponsors of this site.
Buy me a coffee
65/161 pages complete. Only 96 more pages to go.