If you're looking for your photo or image source files (jpg) on a Mac (such as after you've imported them from a camera or iPhone), here's how you find them.
Open iPhoto, select a photo, and then go to File > Reveal in Finder > Original File.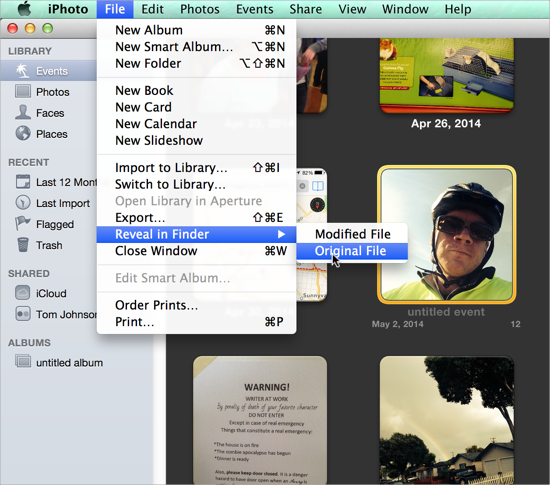 Once Finder opens to show the original location, press Command + "up arrow" a few times to move up the directory structure until you get to the folder containing all images.
---
---