Read a Book by E-mail, a Little Each Day with Daily Lit
Daily Lit is designed for those people who spend so much time reading e-mail, blogs, and other things online that they never have enough time to read. It's really simple: You just choose a title, the frequency with which you want to read it, and your e-mail. I can see how this might become a really popular service.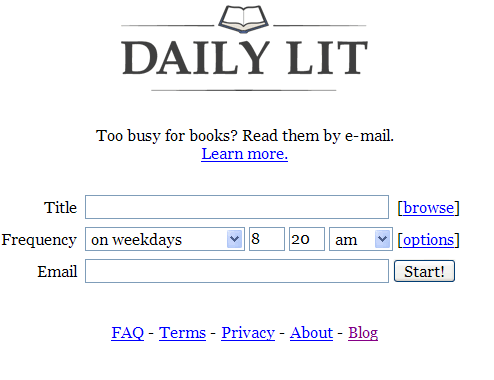 By the way, I heard about Daily Lit on the Diggnation podcast. Digg is one of the best tech news sites out there — I have it set as my home page.
The Diggnation podcast consists of two tech savvy guys who talk about the most dug topics on Digg. They can really be funny sometimes -- they comment on the articles, giving their own thoughts and evaluations.
Buy me a coffee