Calling All Tech Writing Bloggers: List Your Blog in the New Tech Writing Blog Directory Wiki
You can now list your blog in a technical writing blog directory at www.techwriterblogs.com. (I just set this up with a wiki.) If you're a technical writer/communicator and you blog, or if your blog contains information of interest to technical writers, please list it on the wiki by clicking the Edit this Page button in the upper-left corner (see image below). Then just follow the example formatting of the first entry. After one week I'll combine the feeds into an OPML file and a Yahoo pipes feed.
* After you add your blog details, please write a post on your blog lettings others know about the directory.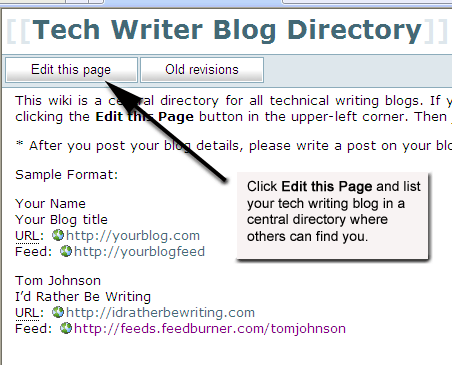 Buy me a coffee