Rethinking the Term "Users"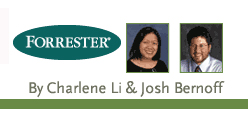 Josh Bernoff wrote an intriguing post (titled "I'm sick of users") about why we should avoid the term "users." Josh says,
Nobody talks about users of dishwashers, or users of retail stores, or users of telephones. So why are we talking about "users" of computers, browsers, and software?

Try, just for a day, to stop using this word. You'll be amazed at how differently you think about the world.

Web users become people looking for information.

Application users become employees trying to get stuff done.

Users of your Web site become customers.
I tend to agree. After reading the post, I was talking to someone who mentioned their "users," and I had to laugh a little. When I hear the term, I now think of a drug user or some other addictive person.
---