WordPress Tip: 10 Reasons Why I Like WordPress
When choosing a blog platform, you have a variety of options: Drupal, Movable Type, Typepad, Blogger, Joomla, Expression Engine, WordPress.com, self-hosted WordPress, and others. But when you start researching the options, WordPress seems to have at least 10 main strengths over its competitors:
Abundant Themes. You can choose from hundreds of already developed themes to immediately apply to your blog, so that you don't have to design your own site from scratch. WordPress offers more themes than almost any other platform. Customizing a website with your own design from scratch may sound appealing, but this can cost hundreds to thousands of dollars and require professional design expertise. Once you pay money for a custom theme, you probably won't want to change it. With WordPress, you already have access to a lot of excellent themes, for free. You can change your theme at any time without feeling like it's a big deal. With 2.8, you can also install the new theme directly within the Dashboard, without FTP. Within seconds, you can have an attractive site that may only require a few tweaks here and there to suit your tastes.
More plugins than anyone else. Plugins add more functionality to your blog. WordPress has more than 4,000 plugins. I can browse the WordPress plugin repository for hours, looking at all the little solutions people coded for this or that purpose. Plugins give you a major advantage because you don't have to pay a developer to provide the functionality you need. No other blogging platform has this many plugins and widgets. Even Movable Type, WordPress's closest competitor, only has about 700 from my count.
Lowest cost. WordPress is free, every version of it. Some other platforms have various licensing arrangements depending on your purpose and situation, and although the costs for the software aren't usually much money, you can't beat free.
Vibrant developer community. Although Blogger probably has more overall users than WordPress, WordPress does have a vibrant developer community. I'd bet that WordPress has the most techie community, with PHP developers and blog designers contributing more fully to the overall forward movement of the software than Blogger's user base. The wide community also means it's easier to find documentation and support. The issues you encounter have usually been faced by others before you.
Forward momentum. WordPress has a tremendous momentum behind it, with new releases coming out at least quarterly, if not faster. It's not stagnant software by any means. You can feel confident that within a couple of years, the software will still be strong, marching forward with new releases that make it better each time. Continuous new releases energize the entire user community with excitement.
Ease of use. From installation to theme tweaks, plugins, and just plain publishing, WordPress is somewhat easy to use by comparison to other platforms. Granted, ease of use is always relative, but WordPress has enabled the masses to become quasi-web designers and developers. It has made content simple to publish and update online.
Familiarity. Because of the wide user base, it's easy to enable others to author content for your WordPress blog (for example, to initiate a team blog), or to find a developer who can fix or enhance your site, or a designer to style something. A lot of people are familiar with WordPress, so if you have a group endeavor (such as a chapter site or an organizational site), you can decentralize the authoring and publishing and entitle the group as a whole to contribute.
Search engine friendliness. I don't know exactly how, but WordPress's architecture is optimized for search engines. Google simply loves WordPress sites. I wish I could explain this point better. It may be due to the non-table layout, the canonical URL structuring, or some other architectural characteristic, but it ranks high. Numerous SEO plugins also enhance the visibility of WordPress sites with search engines.
The cool factor. This shouldn't be a factor, but it is. Look at the iPod and the Mac. They exude cool, and it helps sell the product. The cooler a product seems, the more people use it, and and as more use it, more themes and plugins are developed and community and support increase.
Versatility. Although WordPress isn't meant to be a content management system, nor to be used as a static website, the software is versatile enough to serve a variety of needs and purposes. Matt Mullenweg says one of the biggest myths about WordPress is the belief that WordPress can only be used for blogs. He cites Ford as one company using WordPress as non-blog software.
Given all of these strengths, I think we'll see WordPress continue to grow in popularity and usage. Skills for WordPress will continue to be in demand, and more opportunities for freelancers will open up to make adjustments to WordPress blogs, manipulating the CSS and PHP code -- tasks which tend to be beyond the reach of most. Search engine optimization will become more of an imperative for businesses to survive, and they will turn to blogging platforms like WordPress to achieve search engine visibility.
Related Resources
What Blogging Platforms Do We Use? A Poll by Darren Rowse
About Tom Johnson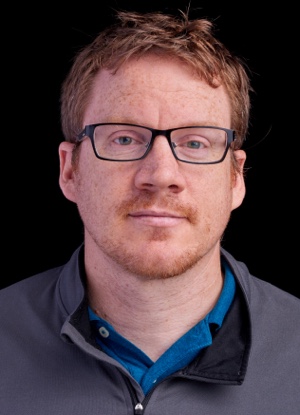 I'm a technical writer / API doc specialist based in the Seattle area. In this blog, I write about topics related to technical writing and communication — such as software documentation, API documentation, visual communication, information architecture, writing techniques, plain language, tech comm careers, and more. Check out my API documentation if you're looking for more info about that. If you're a technical writer and want to keep on top of the latest trends in the field, be sure to subscribe to email updates below. You can also learn more about me or contact me. Finally, note that the opinions I express on my blog are my own points of view, not that of my employer.