Introduction to WordPress -- Recording of WordPress Webinar
Last month I gave a webinar on WordPress to the STC CIC SIG, which is the Independent Contracting and Consulting Special Interest Group of the Society for Technical Communication. I recorded the webinar and am allowed now to make it available for free on my site.
The recording plays my voice only, and the whole webinar lasts about 75 minutes. You can view the recording in two sizes. If you want small dimensions (about 1000 pixels in width), which will fit on most computer screens, view this recording. The clarity is a little fuzzy because I resized it to be smaller.
If you have a larger monitor or higher resolution, view this recording. The dimensions are larger, with a 1440 pixel width, but the clarity is perfect, since it isn't resized at all.
Since it's a huge file, wait patiently for the screencast to load. Also, this is a long time to sit down and watch a tutorial, so you may want to view this during lunch.
By the way, if you don't already know, I do WordPress consulting, so if you need to hire me to help you get started with a project, let me know.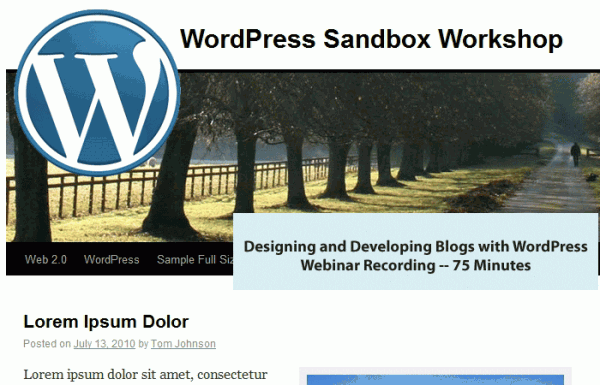 ---