100 Rejected Summit Proposals
The call for STC Summit proposals is now open. Below are 100 Summit proposals that were rejected in the past. They may be helpful as you prepare your own submission.
100 Mistakes I Made During My First Hour as a Technical Writer
Technical Writer Versus Technical Communicator Versus Technical Who Are We? Who ARE We?
Robohelp Versus Flare: The Final Showdown, This Time the Matter Will Be Settled Physically
Pronoun Linguistical Analysis of Button Labels on Financial Graphic User Interfaces of Romanian Currency Banking Applications
Is Technical Writing Boring? Yes, No, Yes, No
The Jackson Pollock Inspiration Behind the STC.org Home Page
How to Start Petty Grammar Disputes Without [Deeply] Annoying Those Around You
Ping Pong Techniques So You Can Play Like a Developer
Best off-Line Practices for Tech Comm Influencers, Including Party Etiquette, Techniques for Waving, and Superficial Conversation Starters
Choosing the Right Twitter Picture: Twitter Pictures for All Occasions!
Let Bylaws Be Bylaws: The Fascinating History of New York's Bylaw Practices, Origins, and Future, Including an Inside Look At the Seedy Underbelly of Bylaw Formation 62.3.5.1
Technical Writing With Your Pet: Incentivizing Animals to Help Out With Usability Testing
Twifficiency, Twindexing, and Twusability: Tweqniques for Twelite Twechnical Twriters
How to Break Out of Technical Writing and into What You Love -- Even If It Pays Nothing
Ninja Techniques for Observing [Killing] Users
NINJA!
Tech Writer as Janitor, and Other Depressing Metaphors to Keep in Mind Throughout the Day
Using Sarcasm "Effectively" in the "Work" "Place"
Tomato Throwing Session (for no particular reason)
Un-Leadership Day
Strategies for Solace: Managing All the Alone Time in a Happy Way
Flopping, Bouncing, Cradling: A Study of Hyperbole and Metaphor Used By Application System Engineers (PhD Dissertation)
"Sharepoint Can Do that" -- Mantras Technical Writers Need to Master in a Microsoft Shop
Everything I Needed to Know About Tech Writing I Learned in the Hallways of Second Grade (not really)
Fishing and Technical Communication: a History of Nots
Learning to Love Demoralization
An Interface Is Like a Crappy Student Essay: Helps for Teachers Transitioning into Tech Writing
Publishing On the Fly -- Literally
Dr. Pepper Versus Root Beer, Let the Forces Rally
Completely-Impossible-But-Fun-to-Explore Hypothetical Ethical Scenarios in the Tech Comm Workplace
The Art of Art, and Other Illustrative Techniques
Technical Writing and Mythological Deities: How Zeus Reclaimed the UI From the Underworld of Hades
Moving Up and Down: Technical Writers Who Are No Longer Technical Writers (Some Are Unemployed and Living in Trailers, Others Are Rich and Living in Soho)
Fulfilling Your Wasted Literary Talent Through Microtweeting
Bringing Back the Use of "Which": An Anti-Movement Against Restrictive Clauses
Declente, Post-Pluperfect Tenses, and Hyperbolic Supposition: All the Grammar Rules You Should Know But Actually Have No Clue About
If You Give a Technical Writer a Cookie ... and Other Slippery Slopes
Technical Writing Horror Stories for Children
The End Is Near: A Manual for the Upcoming Apocalypse, Complete With Notes, Tips, and Cautions
It's Never too Late to Change Your Name, Join a Motorcycle Gang, Or Learn to Play the Vuvuzela -- Special Session By Kathyrn Burton
Three Way Blind Round-Tripping From Robohelp to Twitter to Facebook and Back Again
Sharepointize This!
View Source: An Unexpected Peek Behind the Technology that Powers Airport X-Ray Machines
Restructuring the IT Totem Pole with New Totems
Patience Is a Virtue for the Weak, Aggressive Attitudes Get Results: Tips and Tricks and Really Mean Phrases to Get What You Need/Want
Red Rover, Red Rover: Team Building Techniques for Athletic Technical Communicators
Pedagogical Discourse in Canonical Contexts: A Heuristic Investigation into the Academic Rhetorical Linguistic Meaninglessness to Distract or Impress
If I were a ________________: Tech Writer Spinoffs on Fiddler On the Roof (includes dance and song)
Will It Blend? An Experiment with Thick Manuals (bring yours)
Deep-Fried Quick Reference Guides: Everything Reads Better Deep Fried
Documentation On a Shoestring -- the Ultimate Convenience for Walkers and Runners
Name that Persona
Documenting Spumoni: Exploring the Hidden World of Ice Cream's Most Challenging Flavors
It Was the Worst of Times, It Was the Absolute Worst of Times: Managing Last-Minute Project Manager Requests
Live and Learn, Die and Burn: The End of One Technical Writer's Career
15 Ways to Get Around Skimpy Billing Codes and Maneuver Out-of-Scope Budget Issues Through Off-Shoring, Laundering, and Defalcation
Predator Versus Alien: Interacting with Project Developers
Incredible Stunts By Technical Writers Mostly on Drugs
Sitting Pretty: Your Looks Alone Won't Get You By in Tech Writing
Preserving Documents in Sub-Kelvin Temperatures Through the Next Ice Age
Christmas Lists and Stocking Stuffers for Technical Writers
Jeopardy: The Final Hour, Academics and Descartian Philosophers Test their Knowledge of What Is Real
Technical Writing in the Golden Years: The Final Countdown to the Last Manual
Logging into STC.org: Tips, Tricks, and Techniques for Understanding the Sign-in Process and Subsequent Home Page
Deconstructing Tech Comm, for No Reason Other Than We're Bored
Technical Writing in Hyperbaric Chambers for Those Moments When You Really Need Oxygen
A Panel About Panels: What You Need to Know to Lead a Good Panel Discussion (Panel Format)
Style Guides Across the Ages: From Chaucer to Vonnegut, the Technical Style Guides the Masters Didn't Use
Of Mice and Pen: A Sad Story About How One Technical Communicator Accidentally Stepped On a Mouse
Let Go, Live in the Moment, and Other Useless Advice for Technical Communicators
Making Sense of ISO 9437395-5.A-12, the New Standard for Federally Regulated Rocket Fuel Cylinder Valves
Paranormal Documentation and Zombie Usability
Project Managers in the Mist: a Mockumentary
Cloning 101 and Time Banishment, or How I Learned to Stop Worrying About Deadlines and Love the Project Plan
The Technical Writing Hypnotist: Subliminal Techniques for Deep Topic Investigation
Forming the Banana Publications Style Guide: A Contrarian Reaction to the Apple Style Guide
Beyond the Bleeding Gut: Innovations that Failed
How to Build a Robust Content Management System Using Common Tools You Probably Have Under Your Sink or in Your Garage
DITA: It's Magic
The Dirty Little Secrets of Technical Writing Everyone Wants to Know But No One Will Tell You
Disturbing Stories of Seemingly Undisturbed Technical Writers
Little Did I Know ... : Reflections on a Career in Technical Writing
Conquering User Hearts, Minds, and Hopes -- One Help Topic at a Time
Indexing for Hard-Core Word Nerds: No-Holds-Barred Techniques for Seriously Aggressive Indexers
Country Songs and Anarcho-Punk Music By Technical Writers
Love Affair With Commas: A Guide for the Sick and Twisted (Includes Both Curly and Straight Commas)
Prison UIs for the Criminal Mind: Implementing the Impossible Exit, Infinite Loop, and Other Recursive Workflows
Comma-Lamas: Comma/Lama Breeding Hybrids
Killer Apps for Killers
Don't Make Me Think Part 2: "Don't Make Me Move"
Semicolons Are for Sissies, Dashes Are for the Undaring, and Other Useless Punctuation
Adobeization Nation
Exclamation Marks and Humor: The Hot Sauce of Technical Writing
Watch-Learn-Do-Be-Become-Now-Read-Manual-Must: A New Approach to User Education
The Plain Movement: Plain Language, Plain Clothes, Plain Hair, Plain Names -- Loving Plain in a Plain Way
The Grammar Thief: Stealing the Best Grammar Out There Everyday
Technical Writers on a Plane: A Thriller with Intrigue, Espionage, and High Speed Documentation Action 30,000 feet in the Air
Documenting the Edges of Outer Space: An Unknown Manual About the Unknown Unknowns (contents still to be determined)
99 Pages of a Manual on the Wall, and other Party Games Technical Writers Love
Documentation Strategies for the Antisocial Web
Photo from myyearofnewthings
About Tom Johnson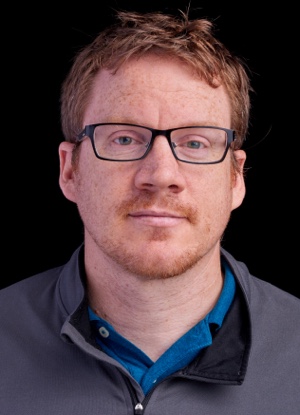 I'm a technical writer / API doc specialist based in the Seattle area. In this blog, I write about topics related to technical writing and communication — such as software documentation, API documentation, visual communication, information architecture, writing techniques, plain language, tech comm careers, and more. Check out my API documentation if you're looking for more info about that. If you're a technical writer and want to keep on top of the latest trends in the field, be sure to subscribe to email updates below. You can also learn more about me or contact me. Finally, note that the opinions I express on my blog are my own points of view, not that of my employer.