Diverse Content and the Long Tail of Search Engine Metrics
At a recent Search Engine Strategies (SES) conference, keynote speaker Avinash Kaushik said Mormons have done a "marvelous job" with the SEO for the word church. If you google "church," lds.org is the third result after two wikipedia entries. The sixth result is Mormon.org, just after Church's Chicken. You can watch the full SES video here.
Avinash says, "One of the key strategies to win at search, both organic and paid, is not playing the head game really well but playing the tail game really well."
What he means is that the diversity of small key terms creates a long-tail effect for search engine results. The LDS Church has so much content online about a diverse number of topics, the little clicks on all those topics, though small, add up to an overpowering search engine visibility that trumps the search engine visibility that comes from the major brand words.
Avinash says understanding the long tail isn't possible when you just look at the top 10-20 rows of your keyword metrics. For example, if you log into Omniture or Google Analytics and examine your top 20 keywords, those keywords won't give you the full picture of what's bringing people to your site. You need to use other visualization techniques, such as keyword tag clouds, to see the long tail.
If you view a tag cloud of the top 500 keywords on lds.org using the tagcrowd tag generator, it looks like this:
The biggest words in the tag cloud -- church, gospel, family, apostles -- indicate the predominance of those terms on lds.org. Analyzing the search engine metrics, you might be inclined to evaluate a site's effectiveness in ranking for those major terms. But Avinash argues that it's more important to look at the microwords, such as finance, friends, and modern-day, because collectively these small search words create more search engine visibility than the large ones.
It's like the iceberg effect. Ninety percent of the iceberg is under water. You only see the top 10 percent, but this top 10 percent isn't what is dangerous or powerful about the iceberg.
Content Strategy
The long tail has an interesting application to content strategy. Some content strategists try to ensure that the content published on their site always meets the business's objectives and goals. You want to brand your messaging so that the target message carries through all of your content.
But according to Avinash's argument, this kind of strategy backfires. When companies focus on saturating their content with the same brand, their search engine visibility plummets. The overall clicks are shallow. The site just ends up just targeting people already familiar with their brand.
Parallels
As I said before, diversity in keyword content has a tremendous pull on search engine visibility for a site. I don't know if you've seen these, but the LDS Church has recently come out with a new strategy on mormon.org. Mormon.org is a site designed for non-LDS people interested in learning more about Mormons. The new strategy involves an "And I'm a Mormon" campaign. The idea is to smash stereotypes by exaggerating the normality and diversity of everyday Mormons. Watch a few of the videos there to see some examples. This one is one of my favorites: Hi, I'm Rochelle. Here's one about a restaurant owner. And another about a youth worker.
None of the videos probably has any of the keywords in the tag clouds above. They aren't really religious videos at all. The campaign is to dispel common stereotypes about Mormons by presenting real people in diverse life situations. One might say that this focus fails to achieve keyword density for the Mormon keyword brand. These profiles don't pull any search engine clicks for words like purpose, gospel, or apostles. Instead, the keywords are more like down-syndrome, restaurant owner, and troubled youth.
It's precisely this diversity, however, that gives appeal and search engine popularity to the videos. And it is also the keyword diversity with lds.org content that yields search engine visibility.
About Tom Johnson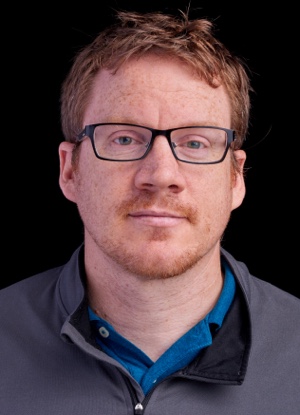 I'm an API technical writer based in the Seattle area. On this blog, I write about topics related to technical writing and communication — such as software documentation, API documentation, AI, information architecture, content strategy, writing processes, plain language, tech comm careers, and more. Check out my API documentation course if you're looking for more info about documenting APIs. Or see my posts on AI and AI course section for more on the latest in AI and tech comm.
If you're a technical writer and want to keep on top of the latest trends in the tech comm, be sure to subscribe to email updates below. You can also learn more about me or contact me. Finally, note that the opinions I express on my blog are my own points of view, not that of my employer.