Lots of Conferences Taking Place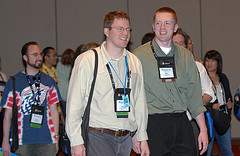 Have you noticed how many good conferences are scheduled lately? I remember a couple of years ago, when Doc Train conferences ended, and some of us thought the STC Summit was approaching its last time -- I thought conferences would become extinct. Today there are almost too many conferences. Here are some of the interesting looking conferences taking place within the next couple of months:
Last month the Intelligent Content conference took place. It seems that the number of conferences are growing. The only conference I'm planning to attend during the next three months, however, is the STC Summit. But that's only due to time and budget. The Content Strategy conference actually looks really appealing.
---------
Photo courtesy of STC on Flickr
Buy me a coffee