Swimming at the Lehi Legacy Center
Yesterday Avery had a county swim meet that included all the swim teams in Utah county -- Payson, Spanish Fork, Lindon, Provo, Pleasant Grove, and Lehi. To accommodate all the swimmers, they divide the swimmers into three groups: bronze, silver, and gold. Avery qualified for the gold meet. She swam four events: 50 free, 25 backstroke, 25 breaststroke, and a 100 freestyle relay. I sat in the bleachers at the top. The event began at 7am and lasted until 1pm.
I know my parents took me to a lot of swim meets when I was a kid, but I didn't remember them sitting in bleachers for 6 hours. Apparently they did. I remember winning lots of ribbons as well.
Although this is just Avery's first year on the recreation swim team, she won two of her heats -- the freestyle and the relay. Her freestyle heat was the fifth of six heats, and the heats get progressively more competitive. She is doing extremely well and we want her to continue swimming. Not only is it good exercise, she loves swimming and excels at it. We plan to enroll her in the USA Swimming Team, which is more competitive.
After watching kids swim for 6 hours, I felt an eagerness to go swimming myself, so later in the evening I returned to the Lehi pool and took all my kids (except Molly) to go swimming.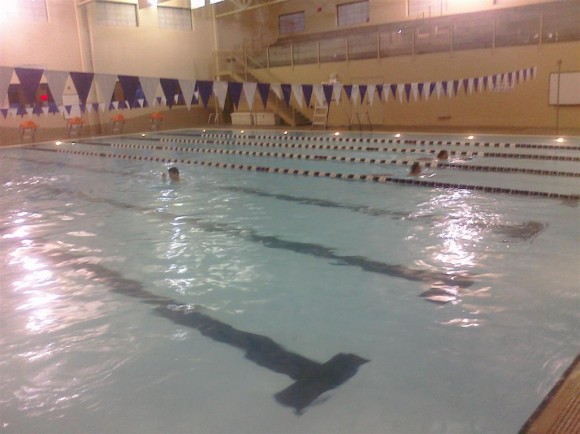 I wanted to see how fast I could swim a 50 free. It turns out that, during lap swim, you can't jump on the starting blocks, nor off the edge of the pool. And my bermuda-like shorts drag in the water and nearly come off, especially at flip turns, which I can hardly do anymore.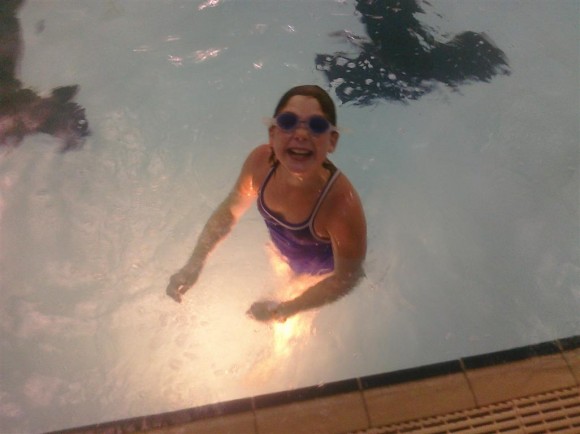 But despite this, my time for the 50 free was about 35 seconds. Do you know what time Michael Phelps has for swimming the 50 free? 17.10 seconds. Yeah, I figure even if I jump off the starting blocks and wear a smaller swim suit, I'd still be a dozen seconds too slow.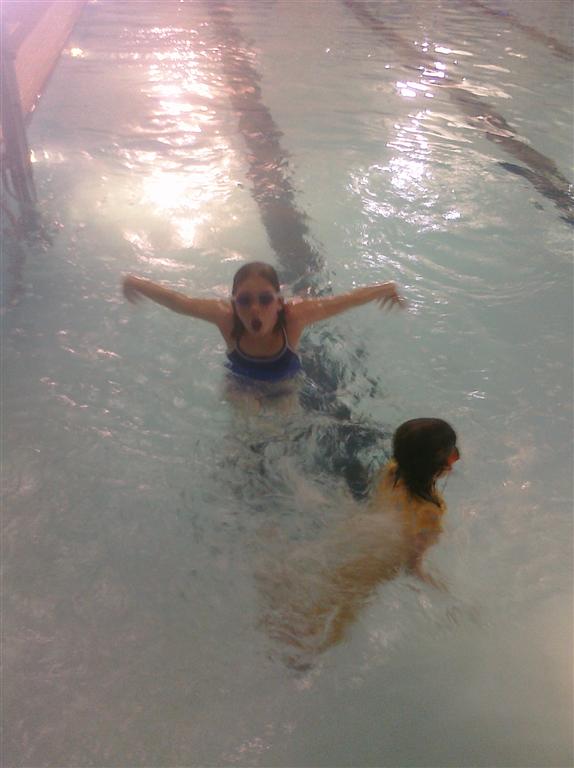 But I don't have any dreams of swimming competitively, just in seeing how I match up. Especially watching the swim meets, it makes me eager to swim as fast as I can.
What's interesting about these swim meets is how evenly matched the girls and boys are. With other sports, such as soccer, the boys seem to excel past the girls. But with swimming, I think the girls are actually faster -- until they hit mid-teens or so. And then they're more evenly matched with the boys.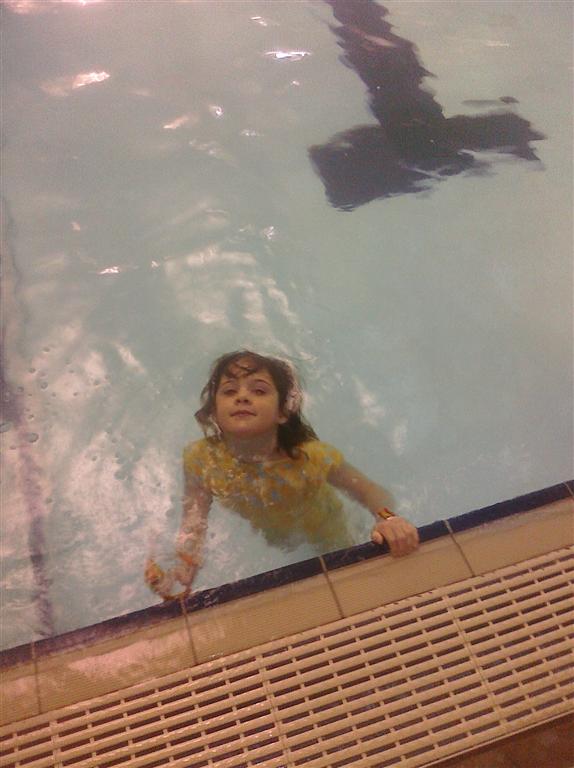 I would swim more, because it's a relaxing exercise, but it's hard to lap swim with kids. Lucy is too young and needs me to carry her around everywhere. She's just as excited as every one of our other kids about water, though. She is learning to swim and Shannon has gotten her in swim lessons, along with Callie. I wish I could teach them myself, but I really have no idea how to teach swimming.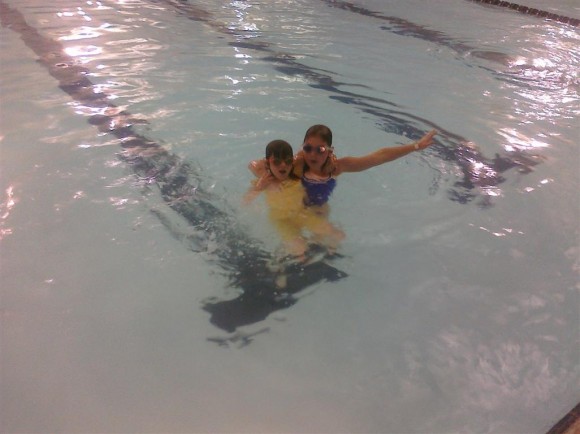 Callie is now tall enough to touch comfortably everywhere in the pool. Her chin remains above water pretty much everywhere. I still worried and followed her around half the time in the pool, but she kept asserting her independence and wanted to go off on her own. I finally relented. It's kind of a huge step -- letting go. But she was fine. There are also about 10 lifeguards watching every aspect of this pool.
Callie can swim 50 backstroke all on her own, but she can swim only about half a length freestyle. She's still working on it -- it's a requirement for the recreation swim team. Callie has these goggles right now that have tiger eyes on the front.
Molly loves the water just as much, but holding both Molly and Lucy is too much without also including Shannon, who was eating Thai food with Tara because it was the Carpenters last night visiting.
Will we be swimming a lot more? I hope so. I'm really getting into it. While driving, Avery noted that I was really into this whole swimming thing, and it was somewhat odd. I guess with dance I was only participatory, driving her occasionally and picking her up, and watching her recitals. But with swim team, I'm really into it, giving her advice about diving off the starting blocks, analyzing her swim performances, taking her back to the pool to swim more, finding out details for the USA swim team, and such. I think I have an all-or-nothing personality, and it only shows here with swimming. But more than that, my parents were good swimming coaches when I was a kid.
About Tom Johnson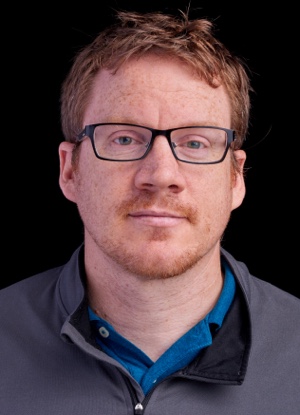 I'm an API technical writer based in the Seattle area. On this blog, I write about topics related to technical writing and communication — such as software documentation, API documentation, AI, information architecture, content strategy, writing processes, plain language, tech comm careers, and more. Check out my API documentation course if you're looking for more info about documenting APIs. Or see my posts on AI and AI course section for more on the latest in AI and tech comm.
If you're a technical writer and want to keep on top of the latest trends in the tech comm, be sure to subscribe to email updates below. You can also learn more about me or contact me. Finally, note that the opinions I express on my blog are my own points of view, not that of my employer.