Messages from My Tech Comm Sponsors -- November 2011

Each technical communication conference I attend, one of the activities that attendees look forward to is strolling through the exhibit hall, perusing the various tech comm booths, picking up freebies and fliers, listening to vendor pitches, and generally taking in the tech comm world of products.
With that in mind, and as an opportunity to give more visibility to my sponsors, I offer a regular "Message from the Sponsors" post. I give each sponsor the opportunity to let my readers know about their products and services. I hope you can think of this post as similar to strolling down a virtual conference exhibit hall (at least a little bit).
Clarify: Image capture, Image editing and Document Authoring - Together at Last
So many of us have suffered through the tedious process of capturing screenshots and posting them into Word or some other text editor. When you're trying to communicate quickly, this can be like flying down the highway only to get stuck in the worst Los Angeles traffic imaginable.
Clarify removes the traffic jam. With fast and flexible screen capture tools, you can quickly grab multiple images. As you capture the images, Clarify creates a document for you. Everything you need to author your document is right there, including text entry and image annotation tools, such as arrows, boxes, blur, highlight, borders, image resizing, and cropping.
Clarify is great for banging out a quick how-to, providing fast revision notes to a colleague, or for providing application feedback for developers. And at just $29.99, it's extremely affordable. Clarify is available for both Windows and Mac.
Download a free 14-day trial and see how much more productive you can be when working with an integrated screen capture, image-editing, and document-authoring tool.
Learn about content strategy in technical communication with Scriptorium at LavaCon
Ryan Fulcher, Alan Pringle, and Sarah O'Keefe will be attending LavaCon next week with free chocolate (of course!). Stop by our booth and don't miss Sarah's session on content strategy in technical communication. We look forward to seeing you there, or on our next round of webcasts! (Note: After our move, our direct phone numbers changed. Please contact us via 919-481-2701 or 866-605-9677.) For more information about Scriptorium, see http://www.scriptorium.com.
Controlled English with Congree – the New Standard in Technical Writing
Congree is the world's premier controlled-English authoring assistance software. Working as a plugin to a variety of editing tools, including JustSystems XMetaL, Congree helps you leverage on sentences you and your team have already written, unify your abbreviations, terminology, and acronym usage, and ensure that everything you write conforms to your corporate style guide. Congree functions as a simple plugin, and is both customizable and extremely easy to use. Get the most out of your XML authoring with Congree. Please join our joint webinar with JustSystems on Wednesday, December 7, 2011 by following this link.
Dr.Explain 4.5 released
A new version of likely the most eccentric help file authoring tool, Dr.Explain, has been recently released. A free demo copy of Dr.Explain 4.5 is available at http://www.drexplain.com/download.
Unique to Dr.Explain is its innovative approach to creating help documentation much quicker than with other tools. The program parses a live application and automatically produces screenshots of its windows along with a sequence of explanatory callouts for each control.
Dr.Explain 4.5 update includes about 200 improvements, features, and optimizations in total.
Annotation Template Editor is one of the coolest new features of the new release. It allows to create callouts of any design, complexity & style. Now you can prepare amazing annotated screenshots and graphics and insert it into your help documentation in a single tool.
For more info about the Dr.Explain help file and on-line manual authoring tool, see http://www.drexplain.com.
Tedopres International – www.tedopres.com
Also known as Simplified English, the main objective of a controlled language is to make technical text easy to understand. Tedopres HyperSTE standardizes vocabulary and style according to linguistic style guides and standards like Simplified Technical English, aiming to improve consistency, eliminate ambiguity and reduce complexity. It also provides objective criteria for quality control. Controlled Language includes a general dictionary and a set of writing rules. In addition to the general vocabulary, companies can define their own Technical Names (terminology).
A few benefits of controlled authoring include:
Quality assurance and improvement
Standardized way of writing
Improved safety
Efficient authoring
Reduced time to market
Improved customer experience
Facilitates XML, content management, structured authoring (Information Mapping,DITA, S1000D)
Considerable cost savings
Cheaper, faster and better translations
For more information, see www.simplifiedenglish.net.
You can also learn about controlled authoring with Tedopres' HyperSTE at LavaCon. Join Tedopres at LavaCon, November 13–16, 2011, Austin, TX, where Berry Braster (Sales & Marketing Director and implementation expert) will be speaking in a panel discussion titled, "Controlled Language – Making it work for you!" The panel discussion will include Kit Brown-Hoekstra of Comgenesis (she will moderate the panel), Sherri Sotnick of Elekta (who implemented Elekta Approved Simplified English), Berry Braster of Tedopres (implementation expert) and Poppy Quintal (standard expert). For more information on Lavacon, please visit http://lavacon.org. Please contact us to be eligible for discount coupons. For more information, please contact us at [email protected].
To learn more about TedoPres, see www.tedopres.com
Adobe Celebrates the 20th Anniversary of RoboHelp with a Limited Period 40% Off "Switcher" Promotion
Struggling with your current help authoring tool? Looking to "switch" to a tried-and-tested tool, one that has been the professional standard in the user assistance space for the last 20 years? Adobe has the answer … and the perfect reasons too!
Adobe celebrates the 20th anniversary of RoboHelp with a limited period 40% off "switcher" promotion. Switch from MadCap Flare, Author-it, or Doc-To-Help Enterprise or Doc-To-Help for Word and save 40% off Adobe RoboHelp 9!
Time frame: October 17th 2011 through February 16th 2012
Scope: US only
For more details (top reasons to switch, testimonials, switching resources) about the RoboHelp 40% off "switcher" promotion, please visit http://www.adobe.com/products/robohelp/switch.html
To learn more, please sign up for the upcoming Adobe RoboHelp "Switcher" webinar at 10.00 am PST on 30th November (Wednesday).
Information Design online grad programs at Southern Polytechnic
Life is full of choices. So why choose Southern Polytechnic's online graduate programs in technical communication and information design and communication?
Because we've been in the "business" of teaching online for years, so we have the hard stuff down, and our MS degree has been around since 1988--yikes!  Almost before the Internet (well, not quite).  Nowadays, we have an online graduate certificate in tech communication, four advanced certificates, and the full MS in Information Design and Communication, all online.
We've got great grad faculty who practice what we teach, who engage with you in a combination of weekly discussions (asynchronous so you can communicate even in your bunny slippers, if that's what works best for you), and weekly projects that grow to bigger projects, both individual and team-based.  The result: you learn by doing, by sharing, and by producing and you build a great portfolio of your products to take to market.
For more about our programs, visit us at idc.spsu.edu.
New Release: MadCap Mimic 6
MadCap Software is pleased to announce the release of Mimic 6, for software simulations and tutorials.
New features in Mimic 6 include:
Audio Narration
Audio Objects
Improved Recording Workflow
Flash Embedded Skin Enhancements
Flare 7 Integration
And Much More
Watch the What's New video here:
http://www.madcapsoftware.com/products/mimic/overview.aspx#whatsnew
To learn more about Mimic, visit:
http://www.madcapsoftware.com/products/mimic/
Upcoming Webinar:  Strategies for Building and Managing Large Online Libraries – Nov. 30, 10am (Pacific)
In this webinar, learn some key methodologies for starting a large project, gaining client/employer consensus, and making your way from ground zero to useable, accessible procedures. These solid practices will help you regardless of the help authoring tool you have selected.
Presenter: Beth Gerber, Lightext, Inc.
Sign up: http://madcap.us/sa0YK3
For more information on upcoming webinars, and past webinar recordings, visit:
http://www.madcapsoftware.com/demos/webinars.aspx

Competitive Upgrade Pricing on MadCap Flare, MadPak
The reasons to switch to MadCap Flare from other tools such as RoboHelp® and FrameMaker® are growing.
As the original creators of RoboHelp®, the team at MadCap Software developed Flare from the ground up, using the latest technologies, with the vision to create the most advanced single-source, multi-channel publishing application on the market. Now in its 7th release, Flare boasts an impressive list of features and functionality.
Flare was the first to introduce features such as native mobile output, and to launch a complete suite of fully integrated tools to support the entire authoring, contribution, review and localization process.
Users switching from other legacy tools can save up to 50%.
For more information about switching to Flare, including case studies, white papers and transition guides, visit:
http://madcap.us/uKEjBT
-----------------------------
If you're interested in getting your message out to technical communicators, let me know.
About Tom Johnson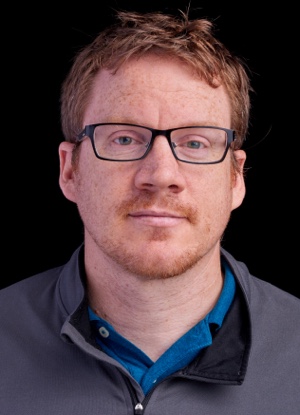 I'm an API technical writer based in the Seattle area. On this blog, I write about topics related to technical writing and communication — such as software documentation, API documentation, AI, information architecture, content strategy, writing processes, plain language, tech comm careers, and more. Check out my API documentation course if you're looking for more info about documenting APIs. Or see my posts on AI and AI course section for more on the latest in AI and tech comm.
If you're a technical writer and want to keep on top of the latest trends in the tech comm, be sure to subscribe to email updates below. You can also learn more about me or contact me. Finally, note that the opinions I express on my blog are my own points of view, not that of my employer.