Why I Love Audible

I just got back from a 4 mile jog up and down the night sidewalks of my city. I'm not much of a jogger, but after a day of sledding, parenting, traveling, cooking, and changing baby diapers, I needed to get out for an hour on my own.
It's relatively cold in Utah at night. About 34 degrees right now, so I wear a balaclava and gloves. And of course I have on a sweater and exercise pants too. But more important than anything, I have my iPhone attached to my arm and am listening to the second book in The Girl with the Dragon Tattoo series from Audible.
I've been an Audible listener for about a year now. Prior to Audible, I used to listen exclusively to podcasts. As early as 2006, I was seriously into podcasts, both listening to them and creating them. But at least for the past year, I've been listening to audio books, mostly fiction, from Audible.
I listen while I drive to and from work (a 25-minute commute), while I walk or jog, and while I shoot baskets at the gym. I can concentrate with almost full attention in any of these modes. I also sometimes listen to audio books when I can't sleep.
When I first joined Audible, I tried listening to nonfiction. I listened to Jesus, Interrupted, by Bart Erhman. I liked his book so much I listened to another Erhman book: Peter, Paul, and Mary. Then The Tipping Point, by Malcolm Gladwell. And The Social Animal, by David Brooks. At this time, I just had an iPod Nano (not an iPhone), and it was a little hard to keep track of my place in the book. Additionally, though these nonfiction books were engaging, they didn't entirely consume me. I tried Master and Commander, by Patrick O'Brian, and Blood Meridian, by Cormac McCarthy. These were better, but not entirely captivating.
One day I saw a colleague wearing headphones on his way into the office. I asked what he was listening to. He said, The Hunger Games. My wife and 10-year-old daughter had burned through these books eagerly, and since my colleague was a fellow basketball player with similar interests as mine, I decided to give it a try.
I absolutely loved listening to The Hunger Games. For the next few months, I listened to it non-stop. I listened to all three books in the series (and reviewed it here). My time listening to podcasts and non-fiction audio books dried up. I fell entirely for fiction.
After finishing The Hunger Games, I asked my colleague what else he recommended. He said, If you liked The Hunger Games, then you'll love Mistborn. Mistborn was a fantasy novel by Brandon Sanderson, a local author. And it, too, was a trilogy. I ended up listening to Mistborn for the next couple of months (my daughter did too). In fact, my daughter even did her science fair project from a concept in Mistborn. My colleague was right. Though Mistborn was a novel in the fantasy genre, I liked it considerably. I had always been too snooty of an English major to read fantasy before, but this novel completely sucked me in.
After Mistborn, I downloaded another popular book: The Girl with the Dragon Tattoo. My wife had read all three novels by Stieg Larsson and said this book was impossible to put down. It is definitely more graphic and has adult themes, but I am completely smitten by this series as well.
There's something about fiction that draws me further in and keeps my attention, especially if Simon Vance is narrating (he does voices well). I now prefer fiction to nonfiction. It's an escape, and when I'm running along the sidewalk at night, I'm not in some cold Utah landscape but rather in the middle of a novel.
Listening to fiction from Audible also fits into my diet plan. A few months ago, I decided I wanted to lose weight. No surprise, it turns out that in order to lose weight, the allowed calories per day mostly leaves me hungry. I'm not following any specific strategy other than to burn more calories than I consume each day. And I'm using the MyFitnessPal app to track calories. MyFitnessPal uses the concept of "net calories," which are simply the total calories after accounting for exercise. For example, if your daily calorie limit is only 1,500, but you go jogging and burn 500 calories, then you can consume 2,000 calories for the day.
Following this strategy, I started exercising more frequently than before -- if only to stay within the general calorie limit for the day. And so far it has worked. Within about three months time, I've lost 20 lbs. But there's no way I would find the patience to go jogging or walking without a good audio book to listen to. Audio books are integral to my motivation.
I know many of you are fiction readers. Many others may work out regularly. Or you may have long commutes. Whatever your situation, I highly recommend Audible. It's the best audio book service online, and it seamlessly integrates with mobile devices such as the iPhone.
I like Audible so much that, after a year of faithful listening and hearing them promoted on podcasts such as This Week in Tech and Grammar Girl, I decided to become an Audible affiliate myself.
As an Audible affiliate, I'll review books from time to time on my site, as well as encourage you to check out good audio books that I'm listening to. You can get started with a free audio book right now. Here are my three favorites:
If you decide to check out Audible later, please visit their site by clicking one of the Audible links on my site, such as the Audible sidebar graphics or links in this post. This will track the reference back through me.
If you have any good audio books you recommend, please let me know in the comments below. I'll be finished with the Stieg Larsson series soon, and I'll be looking for another book.
Buy me a coffee
---
About Tom Johnson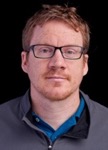 I'm a technical writer / API doc specialist based in the Seattle area. In this blog, I write about topics related to technical writing and communication — such as software documentation, API documentation, visual communication, information architecture, writing techniques, plain language, tech comm careers, and more. Check out simplifying complexity and API documentation for some deep dives into these topics. If you're a technical writer and want to keep on top of the latest trends in the field, be sure to subscribe to email updates. You can also learn more about me or contact me.
Comments