References
Aristotle, The Nicomachean Ethics. Trans. Harris Rackham. United Kingdom, W. Heinemann, 1926.
Bodnar, Matt. "Mihaly Csikszentmihalyi—The Greatest Unanswered Question in Psychology Today." The Science of Success podcast. Nov 7, 2019. https://tinyurl.com/szdad475
Carr, Nicholas. "Is Google Making Us Stupid?" The Atlantic. July 2008. https://www.theatlantic.com/magazine/archive/2008/07/is-google-making-us-stupid/306868/
Carr, Nicholas. "The Shallows: tenth anniversary edition." Rough Type. 28 Jan 2020. https://www.roughtype.com/?p=8755
Carr, Nicholas. The Shallows: What the Internet Is Doing to Our Brains. WW Norton & Company, 2010.
Cowan, John W. "Why there are so few worth talking to." Amazon review. 3 Jan 2017. https://tinyurl.com/yc5d97cn
Crawford, Matthew B. The World Beyond Your Head: On Becoming an Individual in an Age of Distraction. Farrar, Straus and Giroux, 2015.
Crawford, Matthew B. Why We Drive: Toward a Philosophy of the Open Road. HarperCollins, 2020.
Csikszentmihalyi, Mihaly. Flow: The Psychology of Optimal Experience. New York: Harper & Row, 1990.
Dobelli, Rolf. Stop Reading the News: A Manifesto for a Happier, Calmer and Wiser Life. Hachette UK, 2020.
Doyle, Bob. "Fight Club & Nietzsche: Overcoming Emasculation." YouTube. Sep 26, 2020. https://youtu.be/NpxHFNvlUmU
Duke, Kristen, et al. "Having Your Smartphone Nearby Takes a Toll on Your Thinking." Harvard Business Review (2018). https://hbr.org/2018/03/having-your-smartphone-nearby-takes-a-toll-on-your-thinking
Firth, Joseph, et al. "The 'online brain': how the Internet may be changing our cognition." World Psychiatry 18.2 (2019): 119-129. https://tinyurl.com/364ddzas
Foer, Jonathan Safran. "Technology is diminishing us." The Guardian." 3 Dec 2016. https://www.theguardian.com/books/2016/dec/03/jonathan-safran-foer-technology-diminishing-us.
Hallowell, Edward M., and John J. Ratey. ADHD 2.0: New Science and Essential Strategies for Thriving with Distraction—from Childhood through Adulthood. Ballantine Books, 2022.
Hari, Johann. Stolen Focus: Why You Can't Pay Attention—and How to Think Deeply Again. Crown, 2022.
"How Social Media is Destroying Society." Common Knowledge https://www.youtube.com/watch?v=yJ9oEi3Yyg0. 3 Nov 2020.
Jaynes, Julian. The Origin of Consciousness in the Breakdown of the Bicameral Mind. Houghton Mifflin Harcourt, 1990.
Johnson, Steven. "A.I. Is Mastering Language. Should We Trust What It Says?" The New York Times. 15 Apr 2022. https://www.nytimes.com/2022/04/15/magazine/ai-language.html.
Johnson, Tom. "Review of Peter Norton's Autonorama: The Illusory Promise of High-Tech Driving." I'd Rather Be Writing. Apr 25, 2022. https://idbwrtng.com/autonoramareview
Johnson, Tom. Obituary for my dad — David Tait Johnson, 1935 - 2018. idratherbewriting.com. Dec 26, 2018. idbwrtng.com/dadobituary
Kelly, Kevin. What Technology Wants. Penguin, 2011.
Kilday, Bill. Never lost again: The Google mapping revolution that sparked new industries and augmented our reality. HarperCollins, 2018.
Krinnock, Jeff and Matt Hoff. May I Ask a Technical Question? Questions about digital reliability each of us should ask. 2016 Jeff Krinnock and Matt Hoff.
Kunstler, James Howard. Geography of Nowhere: The rise and decline of America's man-made landscape. Simon and Schuster, 1994.
Levitin, Daniel J. "Why the modern world is bad for your brain." The Guardian 18 (2015). https://hbr.org/2018/03/having-your-smartphone-nearby-takes-a-toll-on-your-thinking
Marx, Paris. Road to Nowhere: What Silicon Valley Gets Wrong about the Future of Transportation. Verso Books, 2022.
MTA Cooperative Group. "A 14-month randomized clinical trial of treatment strategies for attention-deficit/hyperactivity disorder." Archives of General Psychiatry 56.12 (1999): 1073-1086. https://pubmed.ncbi.nlm.nih.gov/10591283/
Newport, Cal. Deep work: Rules for focused success in a distracted world. Hachette UK, 2016.
Newport, Cal. Digital Minimalism: Choosing a focused life in a noisy world. Penguin, 2019.
Nguyen, Jennimai. "I'm Gen Z, and I ditched my iPhone for the Light Phone II for a week." 13 Dec 2021. https://mashable.com/review/light-phone-two
Norvid, Peter. "If you're stupid, it's not Google's fault." Reuters.com. https://tinyurl.com/4eysw8dk
O'Connor, M. R. Wayfinding: The Science and Mystery of How Humans Navigate the World. St. Martin's Press, 2019.
Oliver, Mary. Upstream: selected essays. Penguin, 2019.
Pizarro, David and Tamler Sommers. "Episode 239: Lose Yourself." Very Bad Wizards. June 21, 2022. https://www.verybadwizards.com/239
Senge, Peter M. The Fifth Discipline: The art and practice of the learning organization. Crown Business, 2006.
Sharif, Marissa A., Cassie Mogilner, and Hal E. Hershfield. "Having too little or too much time is linked to lower subjective well-being." Journal of Personality and Social Psychology (2021). https://www.apa.org/pubs/journals/releases/psp-pspp0000391.pdf
Speck, Jeff. Walkable City: How Downtown Can Save America, One Step at a Time. Macmillan, 2013.
Steimer, Sarah. "Scholar inspired leaders, colleagues and students in his exploration of optimal and positive experiences." UChicago News. Oct 28, 2021. https://tinyurl.com/3jxb662y
Streets, Annabel. 52 Ways to Walk: The Surprising Science of Walking for Wellness and Joy, One Week at a Time. Random House. 2022
Thoreau, Henry David. Walking. 2010 Cricket House Books edition. Originally published in The Atlantic in 1862.
Torres-Acosta, Noel, et al. "Cardiovascular effects of ADHD therapies: JACC review topic of the week."Journal of the American College of Cardiology 76.7 (2020): 858-866. https://pubmed.ncbi.nlm.nih.gov/32792083/
Vadukul, Alex. "'Luddite' Teens Don't Want Your Likes."The New York Times. 15 Dec 2022. https://www.nytimes.com/2022/12/15/style/teens-social-media.html
Whitehead, Brian. "Why am I suddenly listening to classical music more often?" Quora. 11 Dec 2016. https://qr.ae/prGmZc
Williams, David B. Seattle Walks: Discovering History and Nature in the City. University of Washington Press, 2017.
Williams, James. Stand Out of Our Light: Freedom and Resistance in the Attention Economy. Cambridge University Press, 2018.
Wilmer, Henry H., Lauren E. Sherman, and Jason M. Chein. "Smartphones and cognition: A review of research exploring the links between mobile technology habits and cognitive functioning." Frontiers in Psychology 8 (2017): 605. https://www.frontiersin.org/articles/10.3389/fpsyg.2017.00605/full
"Your Brain on Books: 10 Things That Happen to Our Minds When We Read." Open Education Database. Retrieved Oct 23, 2022. https://tinyurl.com/5n92p9w4
About Tom Johnson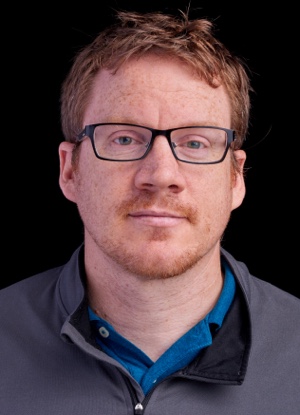 I'm an API technical writer based in the Seattle area. On this blog, I write about topics related to technical writing and communication — such as software documentation, API documentation, AI, information architecture, content strategy, writing processes, plain language, tech comm careers, and more. Check out my API documentation course if you're looking for more info about documenting APIs. Or see my posts on AI and AI course section for more on the latest in AI and tech comm.
If you're a technical writer and want to keep on top of the latest trends in the tech comm, be sure to subscribe to email updates below. You can also learn more about me or contact me. Finally, note that the opinions I express on my blog are my own points of view, not that of my employer.