Developer Documentation Trends — Survey Results
I recently conducted a survey about trends for those creating documentation for developers and engineers. You can view the results here: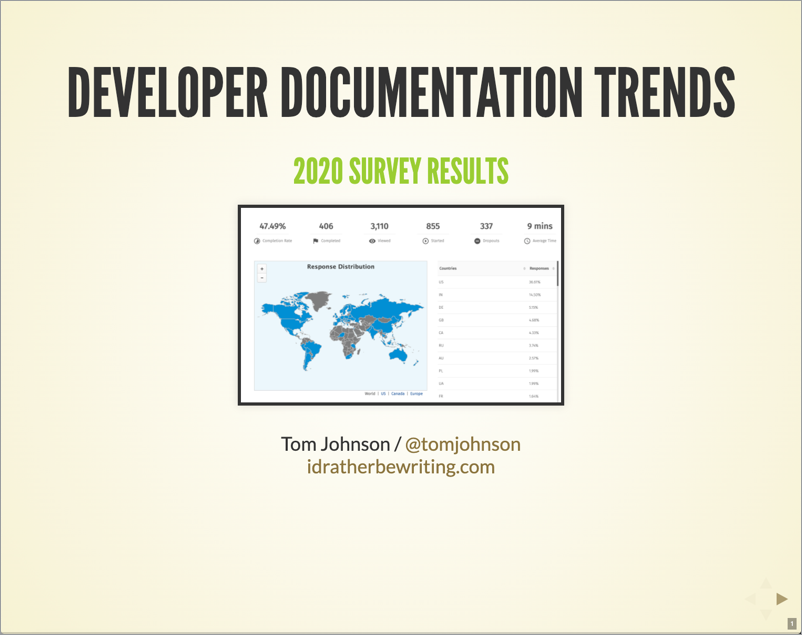 The survey results are presented in a slide format. You can also view a presentation where I talk through these slides here:
11/131 pages complete. Only 120 more pages to go.
Donate?
Want to buy me lunch? Click the Donate button below to donate any amount through Paypal. Or log an issue or submit a pull request in GitHub to improve this content.