What's new
If you're looking to see what's new in the API doc site/course, you can browse new content in several ways.
Most recent updates
The following are the most recent updates to the API documentation course.
October 2022
May 2022
January 2022
Revised the content in the Metrics and Measurements section as follows:

Consolidated the first-level checkliist and second-level checklist into a single checklist.
Removed the approach for quantifying each criteria into a score and weighting that score with the criteria's importance. This approach was something I experimented with but ultimately found that it didn't work in practice.
Added a lightweight version of the checklist that includes only two criteria from each category.
December 2021
November 2021
The writing process. A new section that covers the process for researching, drafting, writing, editing, and publishing documentation. Includes these topics:
October 2021
Using Oxygen XML with docs-as-code workflows. Added a new article in the publishing tools section using Oxygen XML.
August 2021
Auto-generated list of updated pages
This list is auto-generated based on the last-modified timestamp on pages, scoped to the last 60 days. How does the script work? Every page has a "Last updated" line below the title. This script looks for any pages with a timestamp that appears within the last 60 days.
Seeing what content has been updated
To see what's been updated on the page, click the GitHub button next to the timestamp on the page: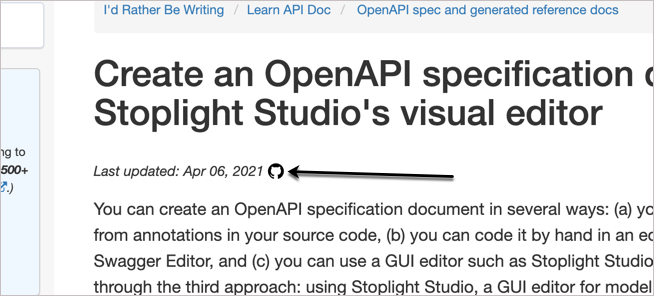 This takes you to the file in GitHub. In GitHub, click the History link: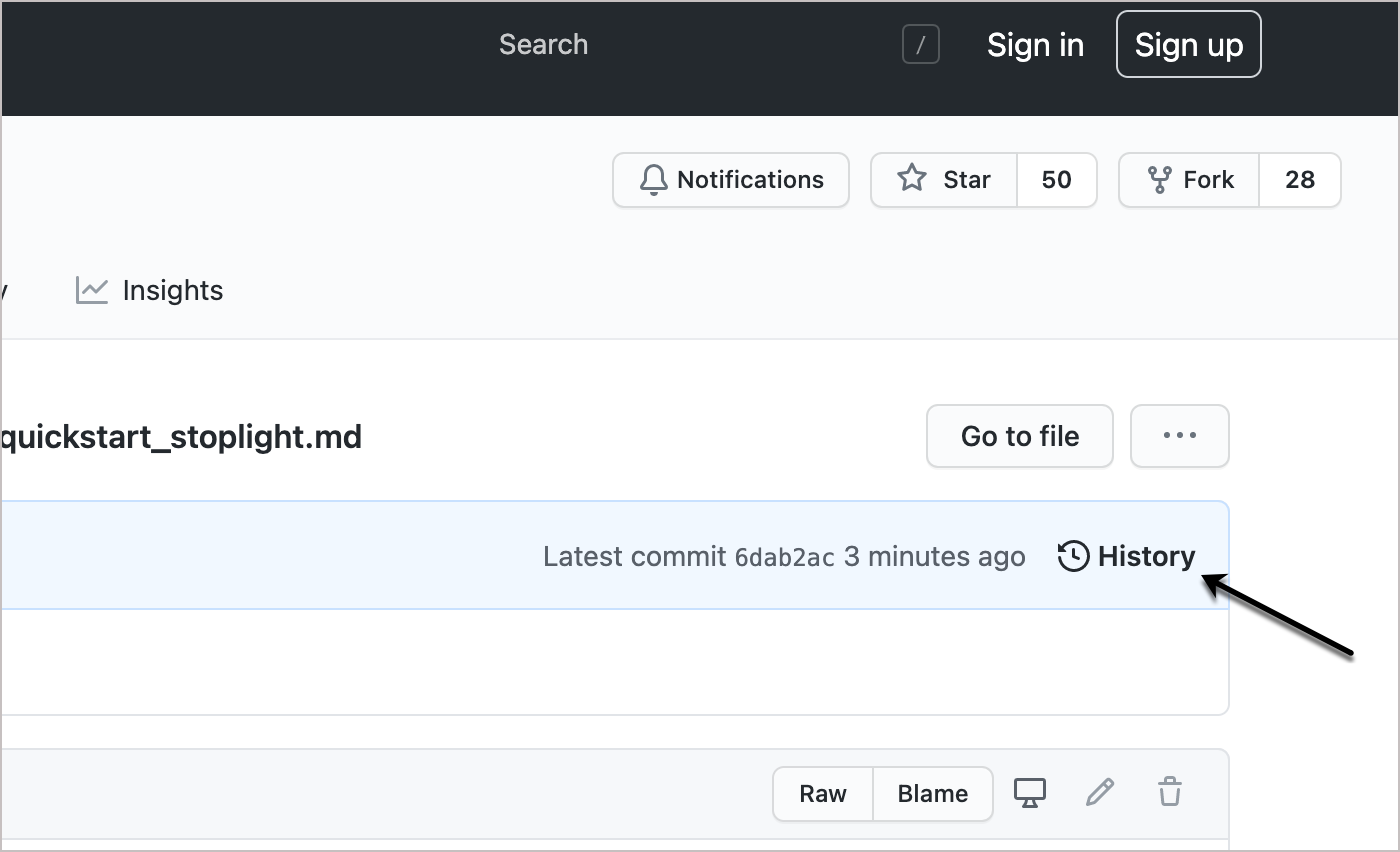 Then click the commit IDs to browse file diffs for the commits that include the file: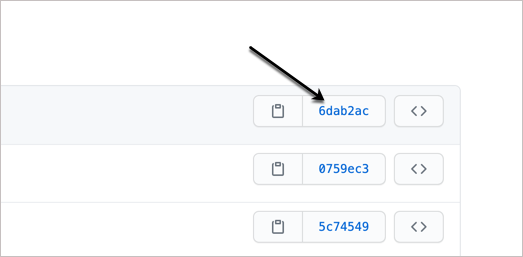 You can see the stream of commits in GitHub here.
Recent blog posts about API doc site updates
On my blog, I often write announcement-style posts after adding new content on my API course. I tag these with "api-doc" — you can browse these API doc site updates here.
Buy me a coffee
3/162 pages complete. Only 159 more pages to go.